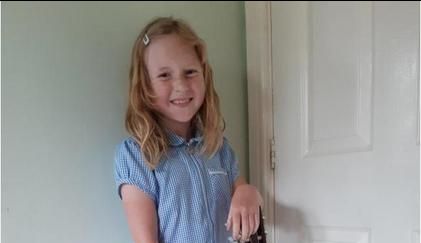 Warrington Guardian Story - 6th May 2020
By Ethan Davies
Emily hit the top 40
A SCHOOLGIRL from Bewsey enjoyed national success in the Song Academy Young Songwriting Competition 2020 – which is judged by Tom Odell and Imelda May.
Emily Murphy, 10, submitted 'Across The Universe' to the competition having had a helping hand from her friend Sophie Williamson on backing vocals and music teacher John Oates, who recorded Emily's song.
Each year 160 entrants bid for glory in the competition, which is open to 8-16 year olds. 'Across The Universe' made it into the top 40, just missing out on a place in the final ten.
Emily, who has been using her time in lockdown to write more songs, said the prospect of being a finalist was 'very surprising'. She added: "I know there are people there who are much, much older than me.!"
It's not the first time Emily has tasted success, having come runner-up in Great Sankey High School's 'MatFactor' competition, when she performed 'Hallelujah' on guitar.
Emily dreams of going into musicals, and is currently rehearsing with the First Act Drama group, as well as working with teacher Mr Oates on her singing.
She says they are responsible for 'boosting her confidence' enough to enter the competition.
Mum Louise, who works for the NHS, says she is "really proud" of Emily.
"Mr Oates is really supportive and encouraging. [Emily] works hard and practices a lot. I think it's all come together to make her enjoy it and branch into writing songs, as well as playing somebody else's.
"Look out Adele!"