Westbrook Old Hall is a School of which everyone can be extremely proud.
The Governing Body of Westbrook Old Hall is very experienced and works closely with the Head Teacher and staff to make sure that standards are kept high. Governors are very supportive of the school in every way. We will always aim to provide the Head with resources needed to keep the high standards we all expect of our children. The Governors, Head teacher and Staff are all committed to providing an excellent education in an environment that is well equipped, safe and happy. Your child will be safe in our school, happy in our school. Your child will make good progress in our school and will be given the best possible start to his/her education.
Yours faithfully
Jen Tinsley
Chair of Governors
Meet Our Governors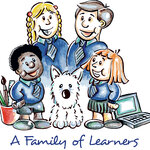 Jen Tinsley - Chairperson
My association with Westbrook Old Hall dates back to my early years when I attended as a student. Since then, I have three children who have all attended the school with my youngest currently in Reception. It is this long standing and fond association with the school which culminated in my desire to stand as a Parent Governor and I was fortunate and very proud to be elected as a Parent Governor in 2021. In my professional life, I work part time as a private client solicitor based at HCB solicitors in Warrington Town Centre. I regularly work with local people and companies assisting with various legal issues primarily including Wills, Probates, Powers of Attorney, Trusts and Court of Protection. Outside of work my main interest is sport, I enjoy both participating in and watching sport. I am extremely passionate about Westbrook Old Hall School as it has and continues to be a significant part of mine and my family's lives! I hope that by being a Parent Governor I can use my position as a parent, local girl and ex-student coupled with my professional skills set to contribute towards the school at the centre of our community!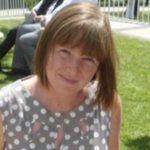 Jackie Wilson
Presently, I am working as a teaching assistant in Reception. I am a co-opted governor and have been in role now for 4 years. I have worked in the school for 17 years and started off as a volunteer as my son was starting in Reception. I then became a mid-day assistant before moving on to the role as a teaching assistant. I am on the Personnel and Policy and Be Safe Stay Safe Committees; these 2 committees are so important in ensuring the school runs smoothly and safely. I have one son, who is now 21, and I cannot believe how time has flown whilst I have been at Old Hall Primary School. I really enjoy working at the school and find the children to be a delight to teach. I enjoy participating in all aspects of school life. The children enjoy coming to school and I enjoy coming to work. The children learn with a smile on their faces and it is infectious!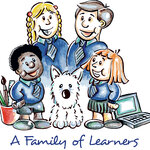 Vicky Webb
Being an ex-pupil of Westbrook Old Hall myself I was absolutely delighted to be elected as Parent Governor in 2021. I have had 3 children at the school, my youngest now being in year 6. Westbrook Old Hall has played a huge part in my life, my own fond memories coupled with those of my own children, it really is a family environment that passes through the generations. My work background is in Early Years Education and Adult Social Care, providing me with sound Safeguarding knowledge and a firm belief and passion that every child matters. In my home life most of my spare time is spent on local football pitches (come rain or shine!) as all 3 of my children play for local teams and I must confess I'm their biggest fan!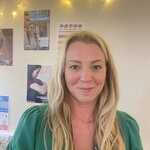 Steph Kent
I am currently one of the safeguarding leads at Great Sankey High school, I really enjoy my role in school. My experience and previous roles are in children's social care and education welfare. I have 2 children one who is 13 and one who is 3 my hobbies include looking after my boys 3 dogs and 3 chickens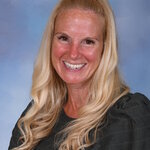 Fiona Perry
Staff Governor
"I am a teacher and SENDCO at Westbrook Old Hall Primary School. I have worked at WOHP for 21 years and feel proud to be part of such a welcoming and nurturing school community. I have taught throughout the school, from Reception to Year 6. My own three children have attended WOHP; my older two have moved on to Great Sankey High School then college and my youngest is just about to go into Year 5."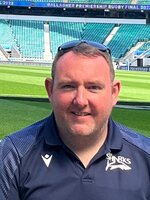 Chris Billinge
Parent Governor
"I am currently a new member of the governor team, starting as a parent governor. My association with Westbrook Old Hall is that I currently have 2 children attending the school, a 10-year-old stepson who is going into year 6 in September and a 6-year-old son who will be moving into year 2 in September 2023. I have a good amount of experience in education with my current role in employment being an employability tutor for 16–18-year-old NEET (Not in Employment, Education or Training) students for Central YMCA, working in partnership with Premiership Rugby and Sale Sharks. I teach employability skills and functional skills in both Maths and English with a hope of getting the students on the right track to progress into an apprenticeship, employment or further education. Away from my working life I am a current coach at Crosfields ARLFC with the under 10's team and I play X-League Limited Contact Rugby League for Warrington Titans and also have been lucky enough to be selected to represent England later on in the year in international games against Ireland and Scotland. I have always had a great admiration for the school and its staff and see being a governor as a way of using my skills to further the school seeing it go from strength to strength."
Governor Attendance Register
The Omega Multi- Academy Trust Master Funding Agreement provides the framework within which the Trust operates.
Each school within the Trust has a separate Supplemental Funding Agreement.
Click here to view the Trust Master Funding Agreement
Click here to view our Supplemental Funding Agreement
Associated Documentation
Click here to view the Trust Articles of Association
Click here to view the Local Governing Body Code of Conduct
Click here to view the Local Governing Body Terms of Reference
Click here to view the Trust Scheme of Delegation
Click here to view the Trusts' Audited Financial Statement