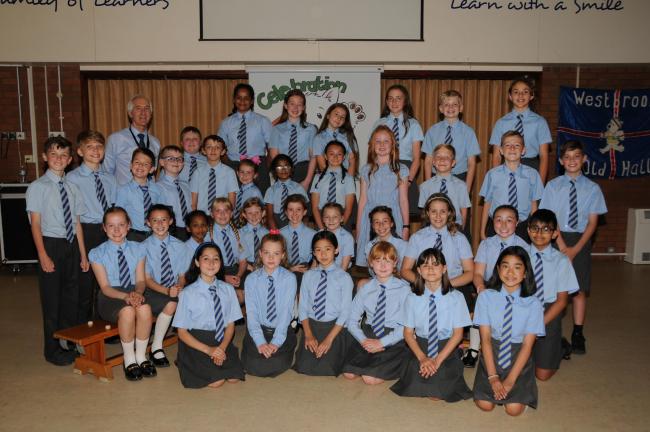 Warrington Guardian Article
The choir won the title during a competition at Parr Hall
PUPILS at Westbrook Old Hall Primary School are celebrating after being named Choir of the Year for a second consecutive year.
The choir scooped the award after attending the Primary Choral Festival held at Parr Hall, which is run by Accent Music Education Hub.
To win the competition, the school had to progress through a preliminary stage and then impress judges from respected music institutions including Chetham's School of Music.
And the school's music teacher John Oates said he is extremely proud of the pupils for backing up the success of the previous two years.
"The competition gives the chance for both the choir and soloists to perform and it is always a great event to be involved in," he said.
"Everyone at the school is extremely proud of the pupils and especially proud that we have been able to win the award for the third successive year.
"The standard of competition at the festival was really high so we are delighted to have done so well again this year."
Westbrook Old Hall Primary, an Omega MAT school, initially came up against 13 other choirs in the preliminary stage before gaining a place in the final six.
It was here that the school wowed the panel of judges by singing You're Going to Lose that Girl and Octopus's Garden by The Beatles and Be My Baby by The Ronettes.
Headteacher Stewart Quinn was also quick to praise the pupils, adding: "Winning the award is an incredible achievement and I am so proud of all the children and Mr Oates.
"The children at our school 'Learn with a Smile' and music brings enjoyment to all."