Westbrook Old Hall is a School of which everyone can be extremely proud. In our school inspection in May 2013, we gained good with outstanding features from OFSTED. The inspectors thought our school was a real family school with "outstanding" behaviour.
The Governing Body of Westbrook Old Hall is very experienced and works closely with the Head Teacher and staff to make sure that standards are kept high. Governors are very supportive of the school in every way. We will always aim to provide the Head with resources needed to keep the high standards we all expect of our children. The Governors, Head teacher and Staff are all committed to providing an excellent education in an environment that is well equipped, safe and happy. Your child will be safe in our school, happy in our school. Your child will make good progress in our school and will be given the best possible start to his/her education.
Yours faithfully
Gavin Brown
Chair of Governors
Links Governors 2021-2022
| | | |
| --- | --- | --- |
| Curriculum Area | Teachers | Link Governor |
| Reading | L Johnson | Vicky Webb |
| | R Earley | |
| | J Hamilton-Wright | |
| | J Kingsbury | |
| Writing | K Clyne | Jennifer Tinsley |
| Maths | M Brennan | Kerrie Murray |
| | L Yates | |
| | A Jardine | |
| Science | K Murray | Jackie Wilson |
| Geography and Forest Schools | C Williams | Kate Grimoldby |
| History | J Ellis | Kerrie Murray |
| PSHE | A Tipping | Vicky Webb |
| Art and DT | D Moore | Jackie Wilson |
| G&T and Computing | C Gavin | Gavin Brown |
| PE | M McGregor | Jennifer Tinsley |
| RE | K Clyne | Mary Brennan |
| Music | J Oates | Peter Garden |
| French | N Bramley | Peter Garden |
| | | |
Governors are required to keep in contact with the member of staff responsible for their assigned area. They are required to visit the school, review, subject provision and report back to the Whole Governing Body.
Governors Information
Governor Attendance Register
Govenors' directory 2021 - 2022
Meet Our Governors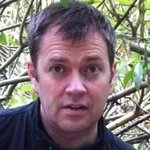 Stewart Quinn
Head Teacher
I am the head-teacher of Westbrook Old Hall Primary School and have been in post since April 2012. I have now been in the school since 2001 and in my time have been Senior Teacher and Deputy Head. I have worked in schools abroad and throughout England but can safely say now I have found my home at Old Hall. The children, parents and staff have been incredibly supportive of the school in all the years I have been here. I cannot thank them enough! My initial background is in linguistics and my degree is in Ancient Greek and Latin. I think I wanted to be like Indiana Jones and become an archaeologist when I was in school but real life is never the same as on the silver screen! My journey to becoming a head-teacher of a primary school has been exciting and challenging and it is the best decision I ever made. Teaching is the best profession anyone can enter and it is a privilege to educate our leaders of tomorrow! I have two daughters, who thankfully look nothing like me, but constantly wonder how I can make over 400 children in school listen to me but cannot make my 2 girls listen to a word I say! As a governor and head-teacher, I am on every committee and am surrounded by committed school governors who give up their time freely for the benefit of our children at Old Hall. We all work together to get the best for our children!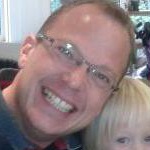 Gavin Brown
Chair of Governors
I have the honour of being Chair of the Old Hall Governing Body and have been a Governor since July 2010. I sit on the Standards and Finance and Premises sub-committees and co-ordinate Governor training. This matches my skill set as, in my work life, I, on behalf of the National Offender Management Service (the headquarters of the Prison and Probation Service), performance manage European Social Fund (ESF) monies in England and Wales. ESF funding is used to improve the employability of offenders in custody and the community, with the aim of reducing re-offending and increasing social inclusion. This involves, in the current round of funding, letting contracts worth £150m to providers from the private, public and voluntary sectors and then holding them to stretching employment and further learning targets. I spend much of my time travelling and in meetings with providers, Prison Governors, Probation Trusts, other Government Departments such as DWP and the Skills Funding Agency and European Auditors. Although I am not as quick as I used to be, I play hockey for Warrington and try to get to the gym; when I am not doing that I can be found watching Ben play football, tennis and cricket and Lucy generally running around!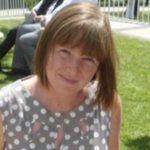 Jackie Wilson
Presently, I am working as a teaching assistant in Reception. I am a co-opted governor and have been in role now for 4 years. I have worked in the school for 17 years and started off as a volunteer as my son was starting in Reception. I then became a mid-day assistant before moving on to the role as a teaching assistant. I am on the Personnel and Policy and Be Safe Stay Safe Committees; these 2 committees are so important in ensuring the school runs smoothly and safely. I have one son, who is now 21, and I cannot believe how time has flown whilst I have been at Old Hall Primary School. I really enjoy working at the school and find the children to be a delight to teach. I enjoy participating in all aspects of school life. The children enjoy coming to school and I enjoy coming to work. The children learn with a smile on their faces and it is infectious!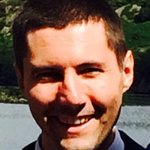 Peter Garden
I have two children – ages 1 and 5 – my eldest child is in Reception at Westbrook Old Hall and he absolutely loves our school. In my day job, I am Executive Director of Performance & Learning at the Royal Liverpool Philharmonic. I am responsible for the Royal Liverpool Philharmonic Orchestra, audio visual and stage production at Liverpool Philharmonic Hall, and music education activities provided by Liverpool Philharmonic's professional musicians. I am on the Executive Committee of the Music Education Council, the umbrella organisation for UK music education. I am also on the boards of two local Music Education Hubs and the Industry Steering Group for the National College for Creative and Cultural Industries. I am passionate about our children receiving a well-rounded education that enables every child to achieve their potential and I'm very proud of our school's commitment to music, art and sport for all children. Outside of work, I love spending time with my family, going to concerts, playing the odd game of golf and supporting (the continually failing!) Sunderland Football Club.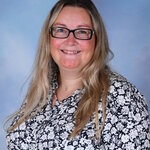 Kerrie Murray
I have been involved with Westbrook Old Hall since my eldest son started in 2003. Back then I worked for the NHS and was a parent only. I was thoroughly impressed with the ethos of the school and the staff. In the years following, I was offered redundancy and fortunate to be able to follow my passion of working with children. Back in 2012, I enrolled on a teaching degree and volunteered within the school for further experience of all year groups. As a student of Edge Hill University, I completed a placement and then applied for a teaching position upon finishing my degree. I have worked in both key stages and became the staff governor in November 2018. All three of my children have been through Westbrook Old Hall and I still feel passionately that this is an excellent school and would not hesitate in recommending it. All children are nurtured and encouraged to shine in any area, be that academically or socially. When I not in school, you will probably find me at the side of a football pitch! Either at Old Trafford suffering defeat, or in the middle of a field throughout the Cheshire and Merseyside supporting my youngest son. I also coach grassroots football and look after three age groups for Crosfields JFC as well as being their Child Welfare Officer.
Jen Tinsley
My association with Westbrook Old Hall dates back to my early years when I attended as a student. Since then, I have three children who have all attended the school with my youngest currently in Reception. It is this long standing and fond association with the school which culminated in my desire to stand as a Parent Governor and I was fortunate and very proud to be elected as a Parent Governor in 2021. In my professional life, I work part time as a private client solicitor based at HCB solicitors in Warrington Town Centre. I regularly work with local people and companies assisting with various legal issues primarily including Wills, Probates, Powers of Attorney, Trusts and Court of Protection. Outside of work my main interest is sport, I enjoy both participating in and watching sport. I am extremely passionate about Westbrook Old Hall School as it has and continues to be a significant part of mine and my family's lives! I hope that by being a Parent Governor I can use my position as a parent, local girl and ex-student coupled with my professional skills set to contribute towards the school at the centre of our community!
Vicky Webb
Being an ex-pupil of Westbrook Old Hall myself I was absolutely delighted to be elected as Parent Governor in 2021. I have had 3 children at the school, my youngest now being in year 6. Westbrook Old Hall has played a huge part in my life, my own fond memories coupled with those of my own children, it really is a family environment that passes through the generations. My work background is in Early Years Education and Adult Social Care, providing me with sound Safeguarding knowledge and a firm belief and passion that every child matters. In my home life most of my spare time is spent on local football pitches (come rain or shine!) as all 3 of my children play for local teams and I must confess I'm their biggest fan!